Simple Seed Saving
Are you overwhelmed with all the information out there on seed saving? Simple Seed Saving will take you from ordinary gardener to seed saver in no time!
Watch Promo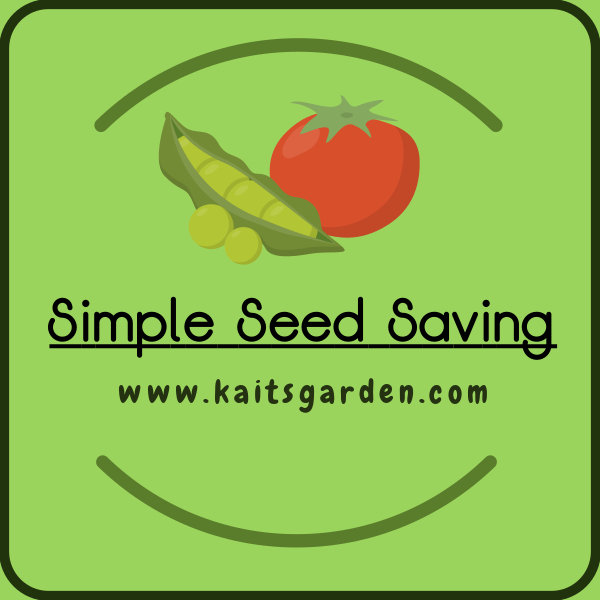 Are you overwhelmed with all the information out there on saving seeds from your garden?
Many of the heirloom vegetable varieties we have today have been passed down from generation to generation for hundreds of years. Some have been passed down for thousands!
Sadly, seed saving is becoming a lost art and some of these unique varieties have gone extinct.
These older varieties are known as heirlooms. Before the modern supermarket, flavor played a huge role in which heirloom varieties became popular.
If you've ever compared a supermarket tomato to a homegrown heirloom variety, you'll know that the flavor has no comparison!
But why is that? When a tomato is going to be harvested by machine, shipped for hundreds, or thousands of miles, and often stored for long periods of time, it cannot be tender or it would be crushed.
Modern tomato varieties have been developed to have uniform size, thick skins, and a toughness that will stand up to machine harvest, transport and storage.
The good news is, there is still an abundance of delicious heirloom varieties to be had, thanks to a handful of devoted seed savers that have gone to great effort to preserve them for us!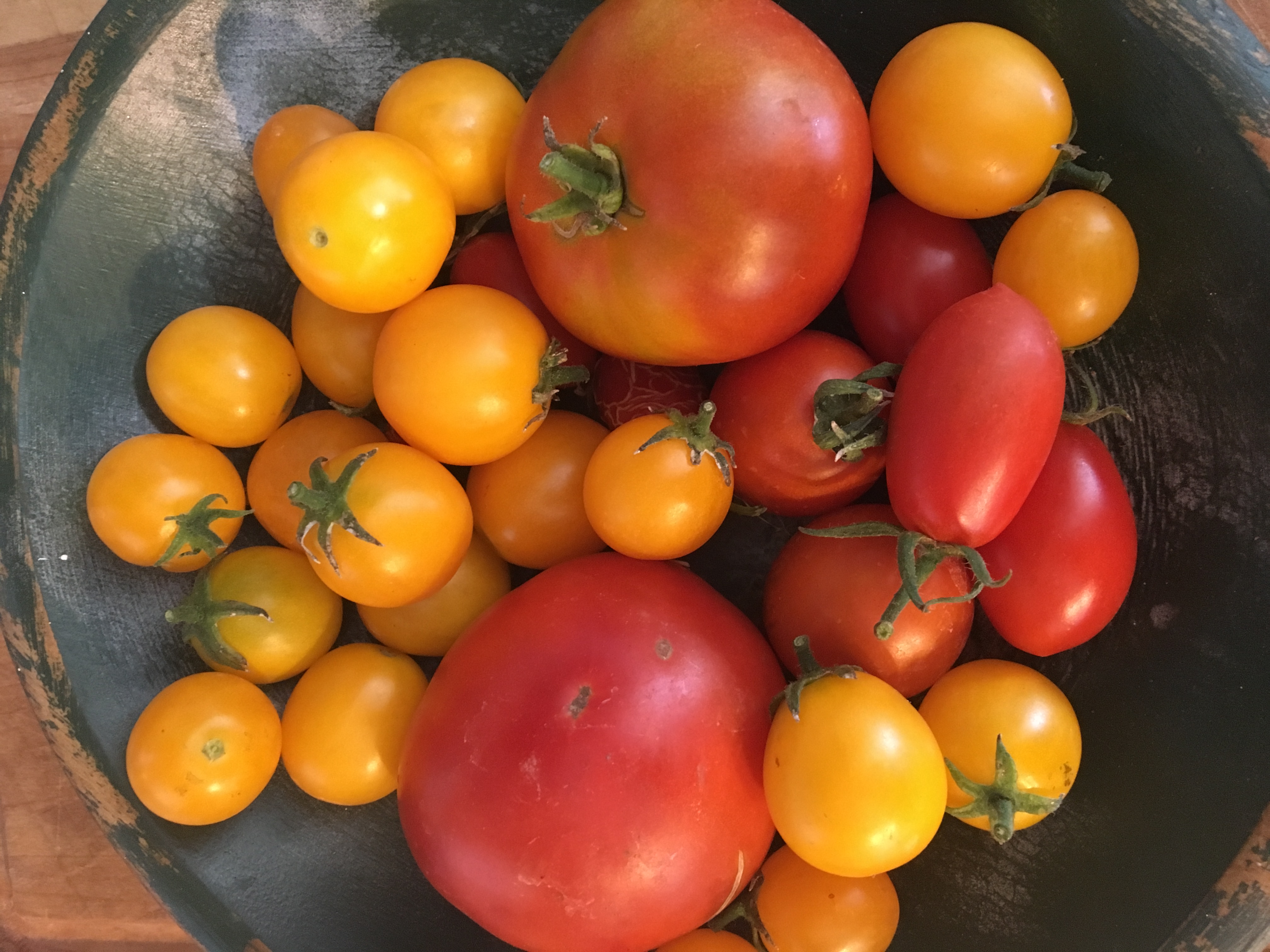 I've fallen in love with heirloom vegetables. There is a thrill about growing unique, rare and delicious varieties from all around the world. And saving my own seeds means that once I obtain a rare variety, I can continue to preserve it and grow it year after year!
If you are a fan of these wonderful heirloom varieties, you know that trying to locate and paying top dollar for your favorite rare heirloom seeds can become an expensive pursuit!
The good news is that by saving your own seeds, you don't have to. You can keep a constantly growing collection of fun vegetable varieties with rich histories. You can save seeds from the varieties you already have, and add a few exciting new ones every year.
Seed saving can be a great way to save some money in the garden, too!
The average gardener spends anywhere from $40-$200+ dollars a year on seeds. That means that in just one season, the typical gardener will have more than paid for this course!
But saving seeds doesn't mean you can't ever buy seeds. What it does mean is that you can preserve your favorite hard to come by vegetable varieties, and that you can save seeds from plants you use a lot of.
Once you know how to save seeds, you can even come up with your own brand new vegetable variety! Saving your own seeds opens up exciting new doors for any gardener!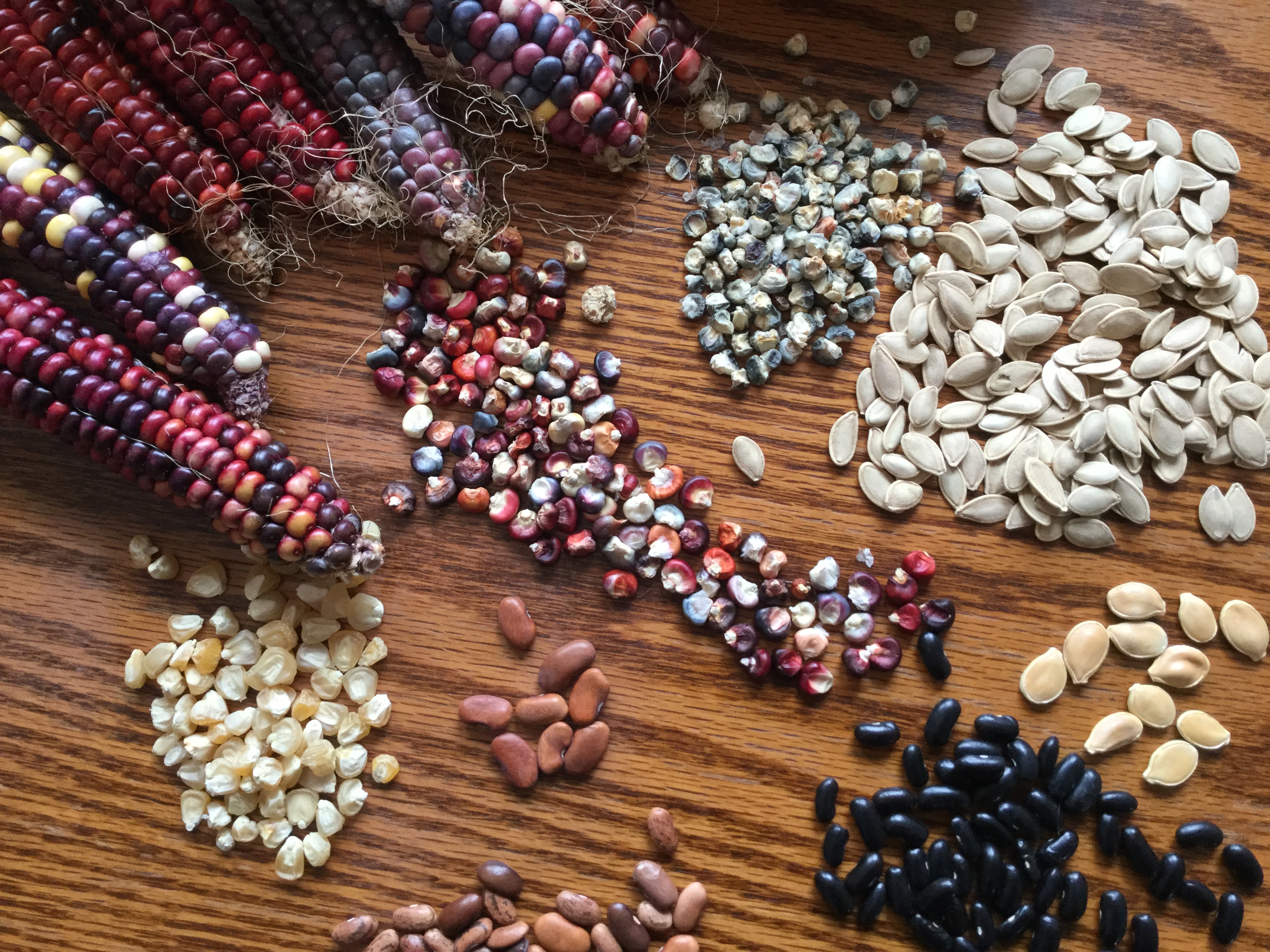 With everything going on in the news these days, survival techniques and survival gardens are a hot topic.
If you plan to depend on a survival garden in case of an emergency, it is imperative that you not only learn how to garden ahead of time, but that you know how to save seeds.
You don't want to be trying to figure out gardening in an emergency when your life depends on it. You'll have enough other things to worry about, like how to get water to your garden!
And if you ever do have to grow a garden for survival, seeds don't last forever. You'll have to know at least the basics of saving seeds. Remember, in the type of emergency situation most survival gardeners are preparing for, there won't be any internet to look up how to do it!
Am I saying you need to change your entire lifestyle and become a full-time gardener and seed saver? Absolutely not!
If that's not your thing, at least take a little time now to learn how to garden, preserve food and save seeds. Practice till you have it down, and keep some seeds on hand for an emergency. You'll have the peace of mind that comes with having that knowledge and being prepared!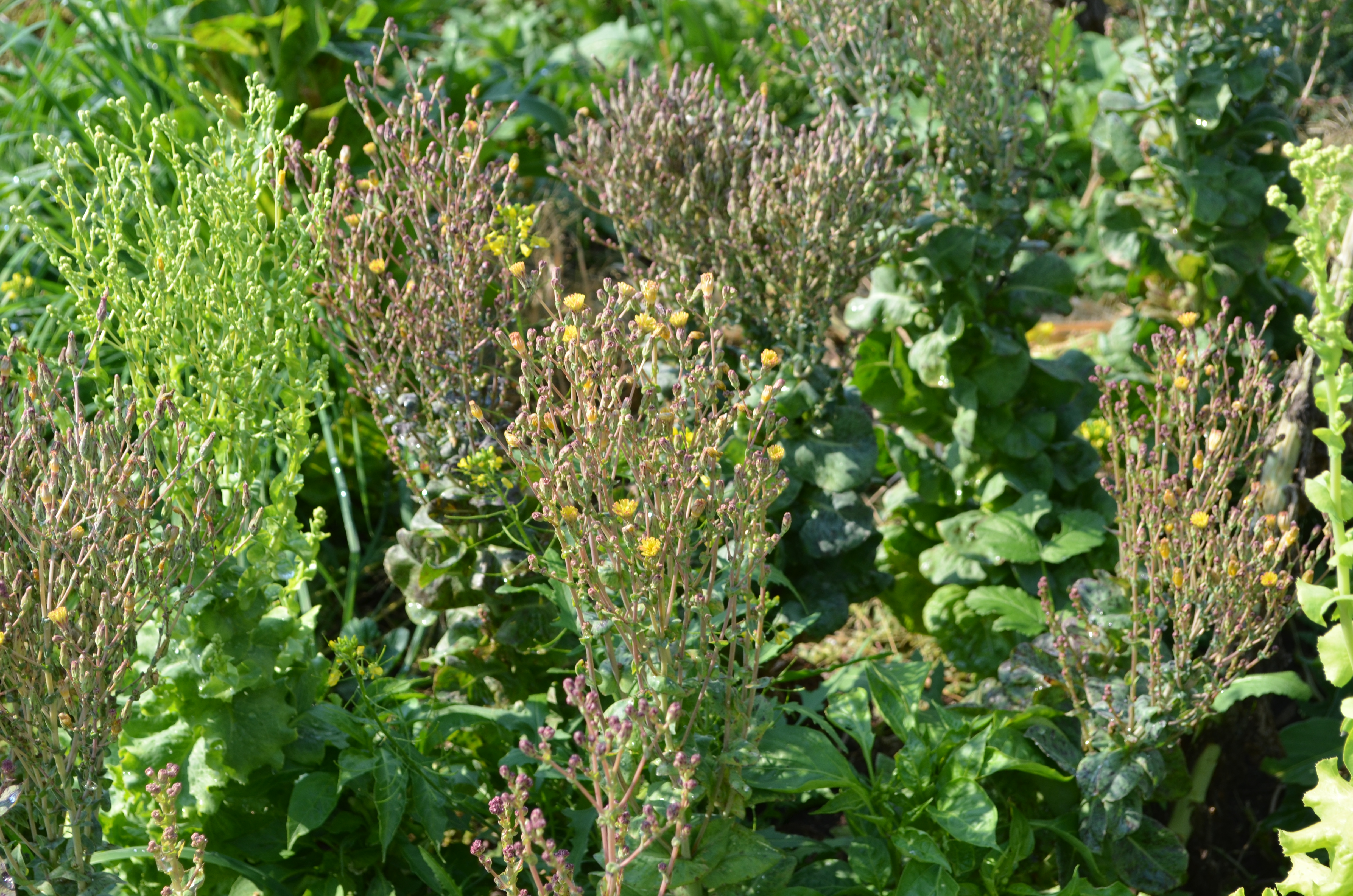 There are so many great reasons to get started saving your own seeds!
Unfortunately, with so much information available, it's hard to know where to start with saving seeds. It's easy to get overwhelmed, or discouraged, when your seed saving efforts don't quite go as planned.
Maybe the sweet pepper seeds you saved turned hot, or your pumpkins crossed with your zucchini and created a pumpkizinni (oops!).
I know I was overwhelmed when I first started saving seeds, and I definitely had my share of seed saving oopses!
It took me years of reading, researching, and trial and error to learn how to save seeds. But it didn't have to be that complicated! If you understand the basics, seed saving really can be simple!
Because of my rocky experience as a beginning seed saver, I decided to create a course simplifying seed saving for beginners, so you can learn everything you need to know to start saving seeds in as little as an afternoon!
This is the course I wish I had when I started!
Simple Seed Saving is presented in a visual, easy-to-follow format with colorful pictures and slides.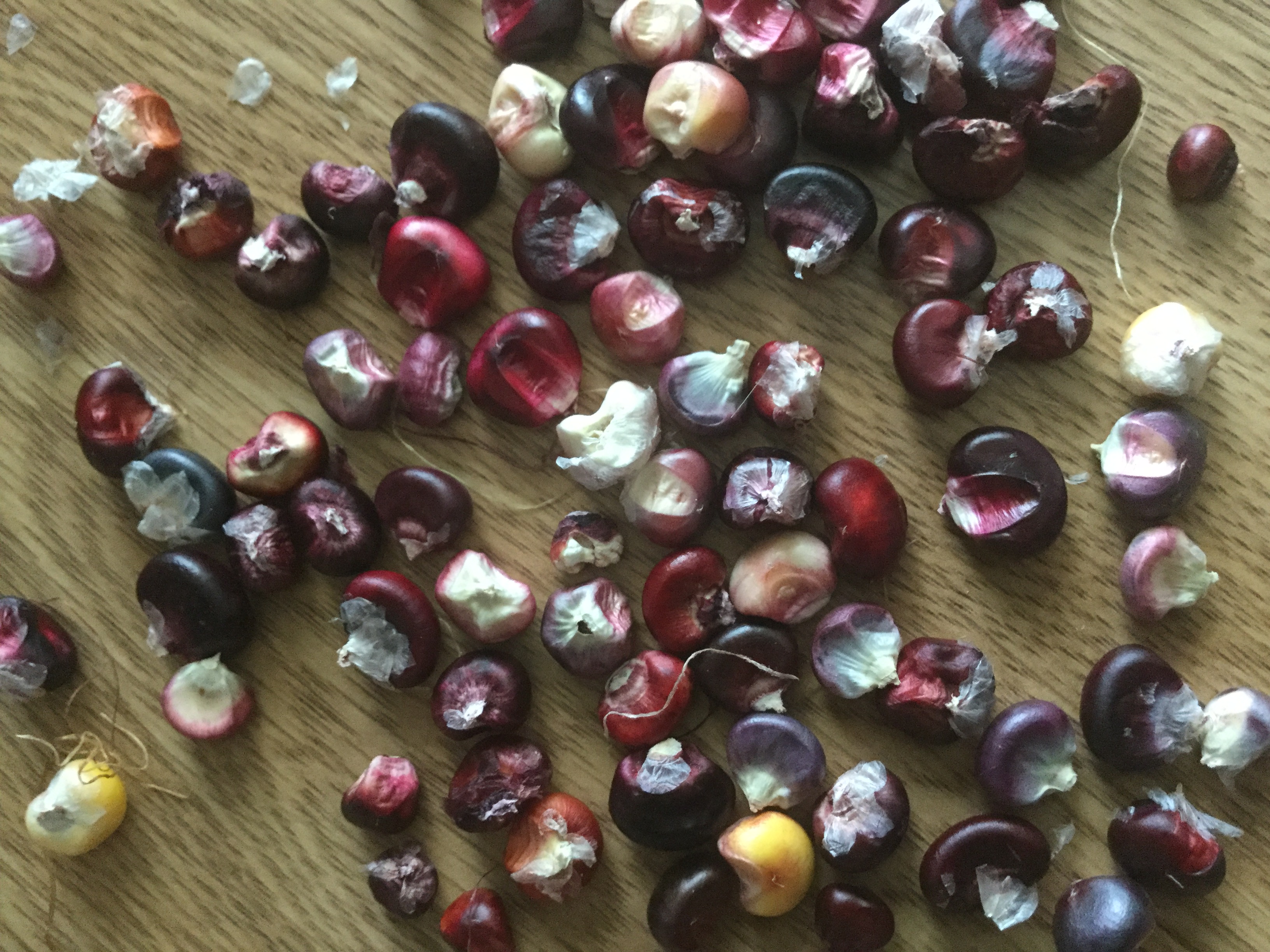 You'll learn everything you need to know to start saving your own seeds, including:
How to pick the best plants to save seed from
What is the difference between F1 and OP vegetables, and why you might not want to save seeds from a hybrid
GMO's from a seed saver's standpoint - run for your life!
What are heirloom seeds, and should you save seed from them?
How many plants you need to grow to save seeds, what happens if you don't plant enough
The difference between saving seed from an annual vs. a biennial
How plants are pollinated, and why it matters to a seed saver
What you need to know about cross-pollination
How to keep two varieties from crossing with each other unintentionally (no more pumpkizinnis and broccolinis!)
How and when you might want to hand pollinate
How to process and store your seeds so they'll last for years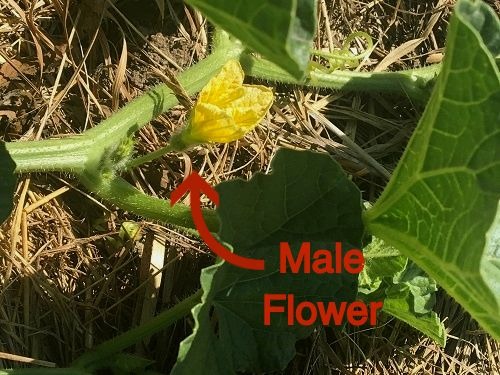 Vegetables covered in detail include:
Beans
Peas
Lettuce
Spinach
Tomatoes
Peppers
Summer Squash
Winter Squash
Cucumbers
Melons and Watermelons
Radishes
Carrots
Parsnips
Beets and Swiss Chard
Onions
Leeks
Broccoli
Cabbage
Cauliflower
Kale
Celery
Corn
Sunflowers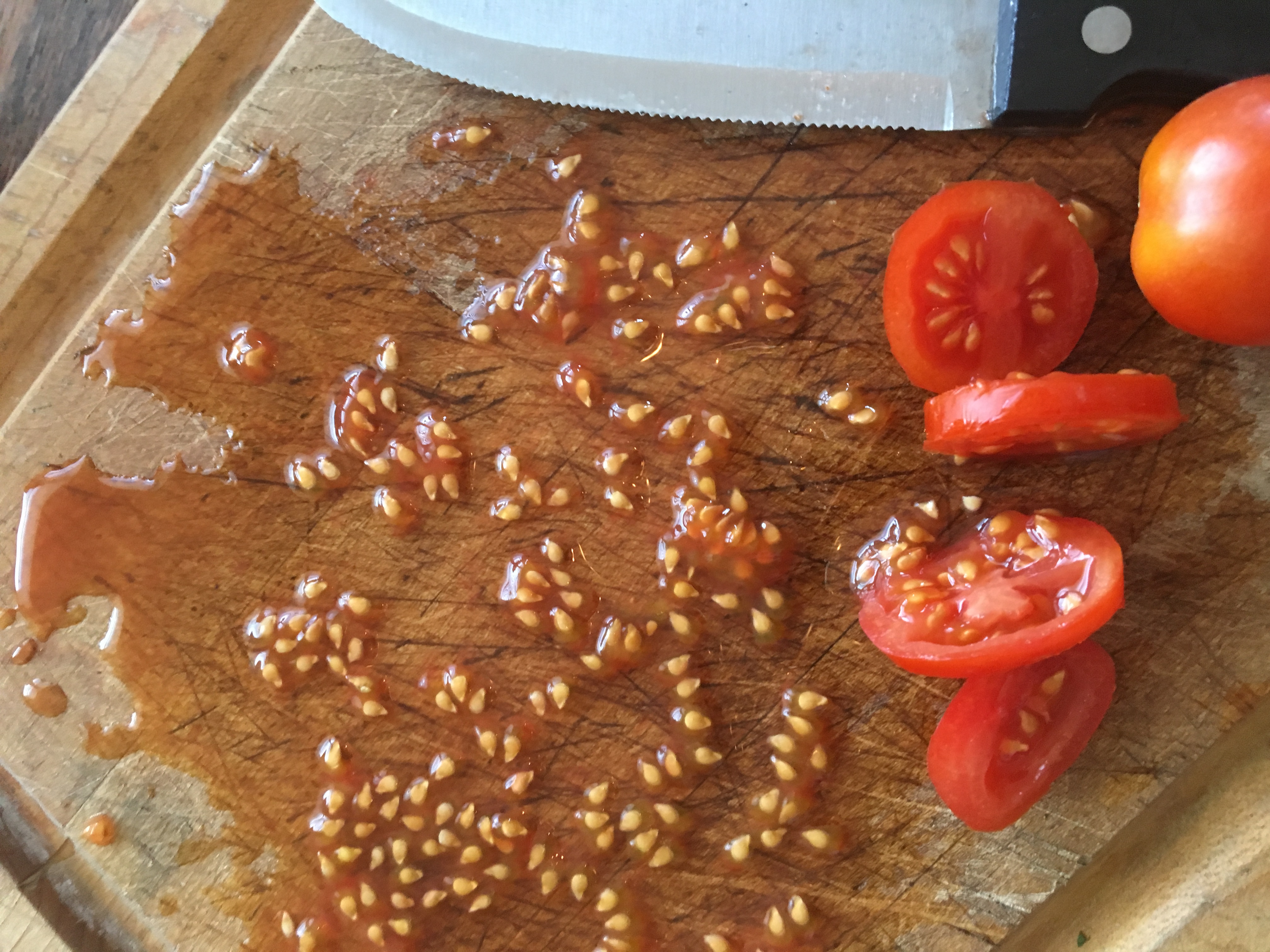 Beyond video content...
When you enroll in Simple Seed Saving, you'll get access to our private Facebook group, where you can ask questions, post pictures, share your latest seed saving projects and more!
Special Bonus: The course also includes detailed reference charts for each vegetable that are available to download!
What you will get:
An online course that simplifies and condenses everything you need to know to start saving seeds, so you can be successfully saving seeds in as little as an afternoon!
Downloadable reference charts for more than 20 garden vegetables.
Access to a private online Facebook group where you can ask questions, post pictures and more!
We are offering a special introductory price of just $50! If Simple Seed Saving sounds like it would be helpful for you, don't miss out on this special pricing! Once you purchase the course for the one-time cost of $50, you will have lifetime access to all the lessons, downloads and Facebook group!
Remember, The average gardener spends anywhere from $40-$200+ dollars a year on seeds. That means that in just one season, the typical gardener will have more than paid for this course!

We are so excited to finally have this course available, and we can't wait to see you in the classroom!
Your Instructor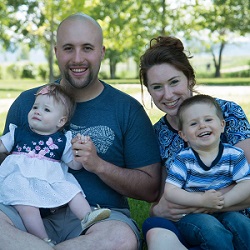 Living in beautiful western Montana with my husband and two children, I am passionate about organic gardening and seed saving. I have a constantly growing collection of rare heirloom seeds. When not out in the garden, I can be found in the coop with my heritage chickens and ducks, training a new horse, or in the kitchen working on a new gluten free recipe or herbal remedy. I blog at Kait's Garden.
Class Curriculum
Session 1: The Basics of Seed Saving
Available in days
days after you enroll
Session 2: Pollination
Available in days
days after you enroll
Session 3: Garden Vegetables
Available in days
days after you enroll
Frequently Asked Questions
When does the course start and finish?
The course starts now and never ends! It is a completely self-paced online course - you decide when you start and when you finish.
How long do I have access to the course?
How does lifetime access sound? After enrolling, you have unlimited access to this course for as long as you like - across any and all devices you own.
What if I am unhappy with the course?
We would never want you to be unhappy! If you are unsatisfied with your purchase, contact us in the first 30 days and we will give you a full refund.
I'm a beginning gardener. Is this course for me?
This course is for anyone who wants to save seeds! If you have already started growing your own vegetables, then saving seeds is a great next step!
Who is the course for?
Simple Seed Saving is designed for beginning to advanced gardeners who want to learn how to save seeds.
You will LOVE Simple Seed Saving, and in no time you'll be saving your own vegetable seeds like a pro! We look forward to seeing you in the classroom!
-Kait and family